S

afe Tube TV
Idemfactor Solutions Inc.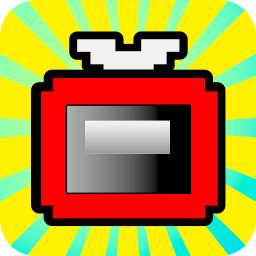 Being one of the busy working class, it's hard to find enough time to educate and entertain the little wonders. YouTube is a good source for learning and playing, but it could be dangerous to let loose without control, plus it's obviously not designed for the cutie fingers.
Most youtube apps on the market stop working once you turn on the YouTube restriction on iPad, but Safe Tube TV can continue to play the select safe contents for kids. We recommend parents turn on restriction, including YouTube and Safari, as much as possible before handing over the iPad to your kids, so that they can access the well controlled media only via Safe Tube TV.
Safe Tube TV comes to rescue with unparalleled features
Kid Mode
is well optimized for toddler operating, seriously.
has built-in kid safe video collections with new videos added EVERYDAY, endorsed by real kids and true parents.
has built-in pre-made bookmarks for searching popular kid shows. You may remove any bookmark if you found it inappropriate to your kids, and just long-tap on videos to bookmark your own.
can be restricted to only show bookmarked videos and built-in collections, all other fancy or dangerous goodies of YouTube can be turned off.
is capable of filtering out unwanted languages (based on video description therefore might not be 100% accurate).
is good at suggesting videos if you make sure the safe search option is turned on as well (we turned it ON for you upon 1st load, but you'd better double check before hand it to kids).
is capable of blocking the videos marked in Parent Mode.
Parent Mode
has access to full featured YouTube and is password protected to keep kids out.
can enforce how long kids can play before taking a rest, and how many hours kids can watch per day.
can do search, browse and bookmark interesting and safe stuff for kids to watch later, be it videos, playlists or even channels.
can block unwanted videos with a simple tap.
can control various settings to customize what to expose to the kid, including the volume and brightness.
can lock out the entire access of kid mode, as this comes useful when kids refuse to let go the iDevice.
synchronizes all settings, bookmarks and watching histories via iCloud, meaning you can remotely push bookmarks, monitor kids watchings and even lock them out in real-time (there might be 10s-30s delay depending on your iCloud connection). You do need to login with the same iCloud account across all iOS devices you want to sync.
*** Protect your kids, enjoy your life with the help of Safe Tube TV. ***
=== NOTE ===
YouTube is a trademark of Google. This app is NOT affiliated in any way with Google, and by downloading and using this app you agreed that it's provided "AS IS" without warranties of any kind.
Contact Us
Technical Support
Please contact your Apple Store representitive for payment related questions as we have NO access to iTunes transactions. http://store.apple.com